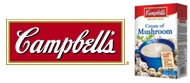 For more than a century, Campbell Soup Company has been producing the world's best-loved soups.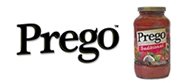 Prego pasta sauces are made from juicy, vine-ripened tomatoes and come in a variety of flavours to satisfy everyone's taste buds.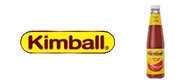 Kimball Tomato and Chilli Sauces are produced from specially selected tomatoes and chillies. Kimball Chilli Sauce and Tomato Ketchup make every meal taste extra special!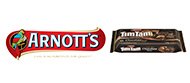 Established more than 145 years ago, Arnott's is one of Australia's icon brands, synonymous with that country's favourite biscuits and snacks.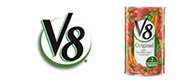 V8 Vegetable Juice is a delicious way to get both fruit and vegetable goodness all in one can!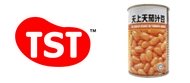 Large, juicy beans cooked in a thick and delicious tomato ketchup, TST baked beans are definitely mum's trusted choice when it comes to serving that extra special mealtime dish.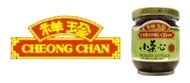 All Cheong Chan sauces are made with premium ingredients to ensure the sauce is authentic. They are a 'must have' in every kitchen, either as a cooking or a marinating sauce.